UX Training – Lean UX – 13 and 14 March 2018
On this page:
For the first time in Belfast, Fathom will deliver a two day "Lean UX" course in the MAC, Belfast, on Tue 13 and Wed 14 March, with tickets priced at £845.
Note the course is not for beginners and previous attendance of UX Foundation or similar course is recommended.
What people are saying…
Thanks to @dunlop71 @Fathom_UX for 2 great days of ux training. Nice to get hands on and be reminded why we do the job! #ux

Mark Lilley, Head of E–Commerce, Chain Reaction Cycles
Great first day of UX training with @Fathom_UX and an honour to be the guinea pig for the usability testing.

Sam Irwin, UI Designer, Deloitte Digital
@Fathom_UX great #UX training experience! Thank you @dunlop71 for putting up with the rowdy bunch!

David Cordner, Owner, Fluent Technology
@Fathom_UX @dunlop71 brilliant 2 days #UX training. Thanks again guys, really enjoyable/informative course.

Steph Gordon, Digital Marketing Manager, Firefly
Course details
Module 1 – Goal–directed design
The constancy of goals
End goals and experience goals
Business goals and customer goals
Module 2 – Stakeholder interviews
How to prepare for an interview
Clarifying your interview goals
Conducting stakeholder interviews
Module 3 – Customer interviews
How to prepare for an interview
Clarifying your interview goals
Conducting customer interviews
Module 4 – Customer observation
What are we looking for
Preparing for fieldwork
Conducting fieldwork in Belfast city centre
Module 5 – Preparing a design sprint
Objectives of a design sprint
Agenda for a design sprint
Philosophy of a design sprint
Module 6 – Brainstorming solutions
Idea generation
Idea evaluation
Defining scenarios
Module 7 – Sketching the flow
Mapping the high–level solution
Identifying steps in the flow
Identifying user needs in the flow
Module 8 – Sketching the interface
About paired design
Sketching exercises
Reaching a conclusion
Limited places, please reserve to avoid disappointment:
Who is it for?
Product managers and heads of online looking for a more customer–centred approach to product development
Business owners and start–up founders who believe UX can help grow their business
UX designers with some experience who want to take their interaction design skills to the next level
Software developers and designers who want to know more about usability and the user–centred design process
Business analysts and project managers looking for a better way to define customer requirements
Anybody wishing to start or switch to a career in user experience design
Location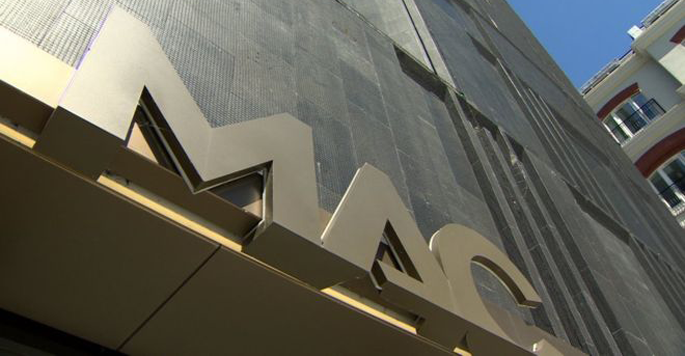 The course will take place at The MAC in the heart of Cathedral Quarter.
The MAC
10 Exchange Street West
Belfast BT1 2NJ
Facilitator
Fathom CEO Gareth Dunlop will facilitate the interactive two day course.
Price
The price for the two day course is £845, with discount available for group bookings. Fathom has a small number of promotional codes available for clients on a first come first served basis. Get in touch today for a promotional code.
Booking
Limited places, please reserve to avoid disappointment
Have a query or prefer to pay by invoice? Get in touch
Kind words…
Second day of UX training with @dunlop71, super interesting content. Lots of paper prototyping today! @Fathom_UX

Melissa Keizer, Designer, EyeKiller
Cannot recommend the Fathom UXTraining course enough! Thanks to @dunlop71 for the effort that went into the past 2 days!

Alan Lavery, Web Designer, GCD